The latest advanced technology in non disruptive road crossings. Ideal for water, Gas, electric & fibre optic cables and telephone cables of single or multiple ducts. Drilling HDPE pipes from 32mm diameter to 1000mm diameter, and lengths from 8m to 500m, Under Roads, Railway tracks, Pavements, Lakes and rivers, Airport run ways, and solid structures.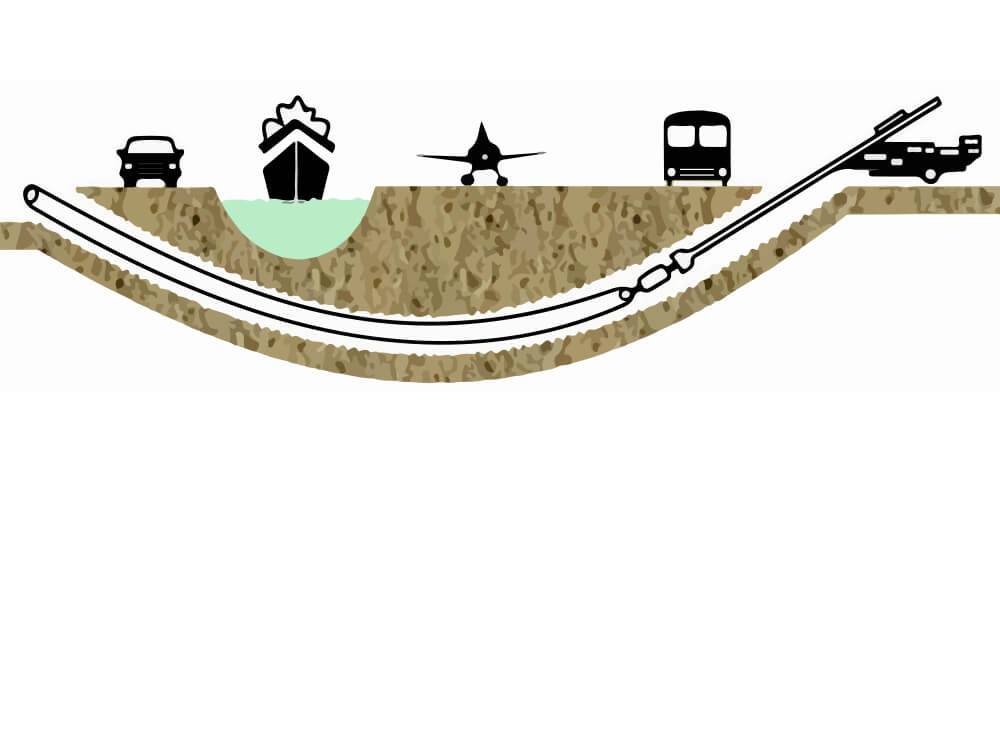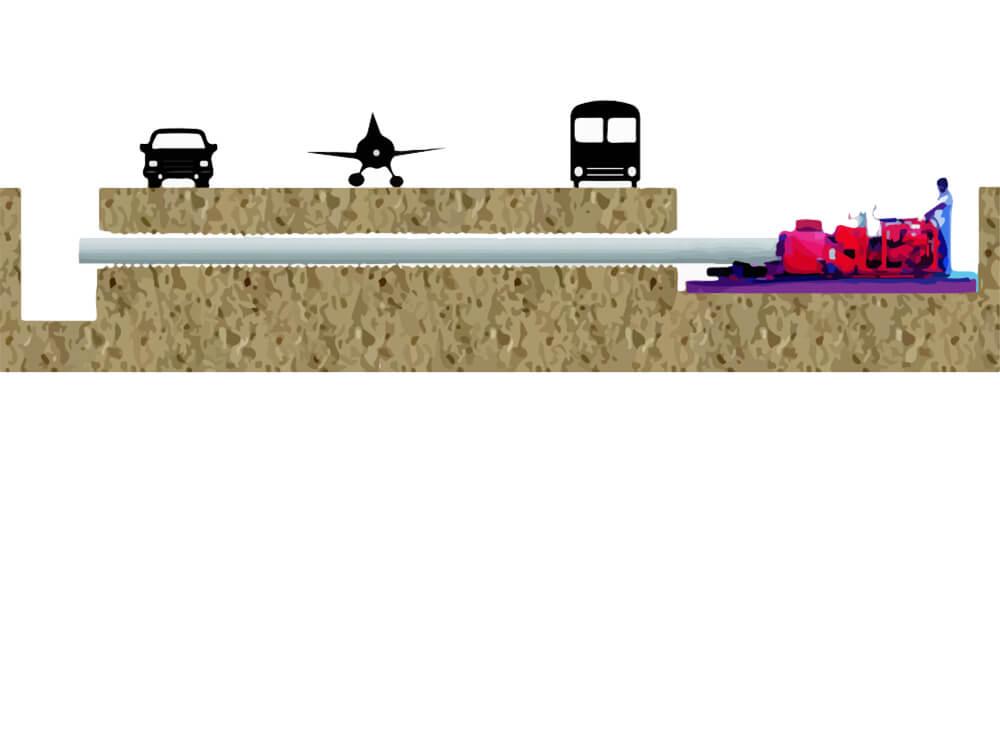 From 4" inch to 54" inch diameter pipes, for all types of services and utilities. Idealfor Water, gas, oil, electric, telephone and sewage lines, under Asphalt roads, Railway tracks, and Airport Runways.
Advantages
Horizontal Directional Drilling or Thrust Boring offer customers many advantages over traditional trenching methods and ultimately reduces construction time and costs.
They eliminate the need to cut roads, which are expensive to restore and provide traffic diversions. They are ideal in environmentally sensitive areas for minimum disturbance to the surrounding environment. They reduce disturbance to traffic and businesses, and are much faster then conventional methods.
We have provided our services all over the U.A.E to all the Municipalities, Roads and Transport departments, Electricity and Water Departments, Sewage and Water treatment departments, Irrigation and Landscaping departments, Telephone and Communication departments, Gas and Oil companies, Civil Aviation department and numerous construction companies.
Pillixy Contracting LLC are one of the pioneers of Horizontal Directional Drilling (HDD) in the U.A.E.
As techniques and working methods have improved, the Horizontal Directional Drilling operation has become a major contribution to the NDRC division. The process generally includes five distinct phases as follows: